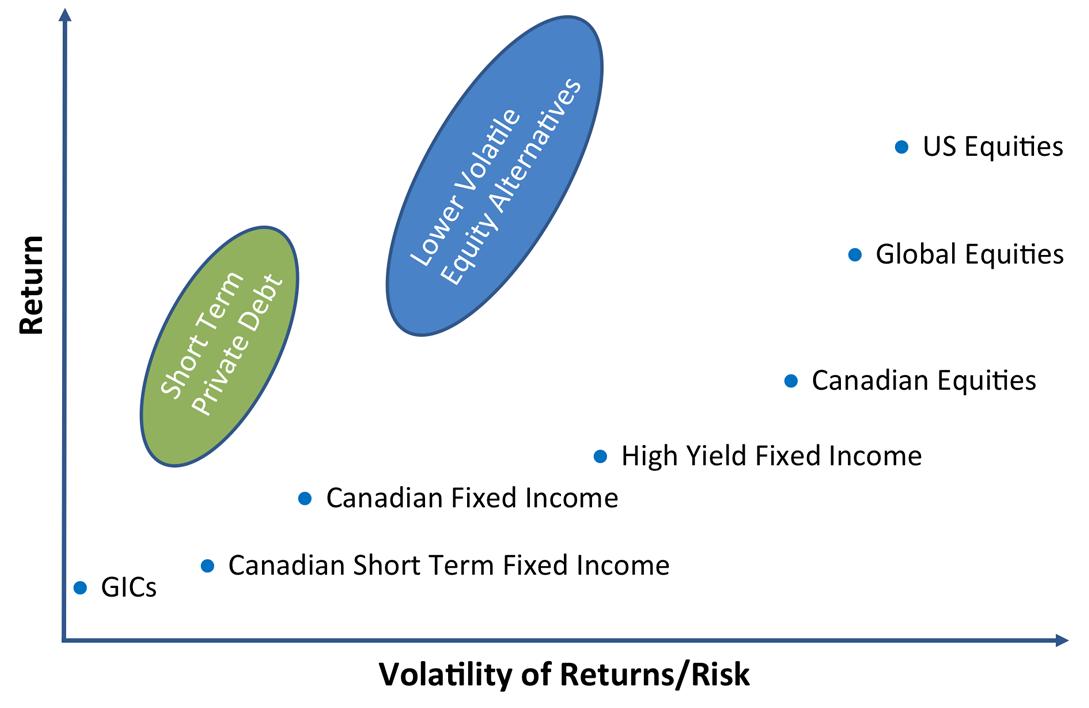 We search the world
for non-traditional investment strategies that meet the "Absolute Return" needs of our institutional investors.
We provide non-traditional fixed income and equity investment strategies that improve institutional investors' expected risk-adjusted returns.
ASSET CLASS
DESCRIPTION
TARGET RETURN
Real Estate Debt (A Notes)
Absolute Return 4%
Ultra Short-Term Private Debt
Supply Chain Financing
Absolute Return CPI + 4%
Television & Film Production Loans
Absolute Return 7-9%
Canadian Farmland
Absolute Return CPI + 5%
Alternative ESG Long Short Equity
Absolute Return 7-9%
Lower Volatility Equity Alternatives
Co-Invest Direct Real Estate
Absolute Return 5-15%
ESG Infrastructure
Absolute Return 15-20%
Private Equity Secondaries
Absolute Return 18%
Westfield clients have added more than 100 Absolute Return fundings since the beginning of 2021.
Pension Plans
Health & Wellness Trusts
Training & Education Trusts
Benevolent Trusts
Trade Improvement Trusts
Disability Income Plans
Endowments
Foundations
Reserve Accounts
Direct Access
Providing investors with efficient and direct access to our Institutional Investment Partners.
Fees
Westfield Partners is paid by the investment firms. There are no additional fees to investors for WPL involvement.